Upper School Staff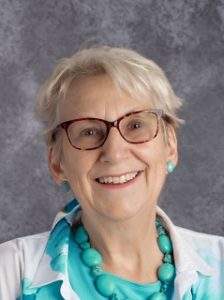 Mrs. Atkins
Upper School Spanish
Mrs. Atkins is our upper school Spanish teacher at Glendale and has been with us since 2015. In the past Mrs. Atkins has taught adult education classes. Mrs. Atkins says what she most loves about working at Glendale is "The smiling faces of students excited about learning and her friendly co-workers." She also loves being able to teach the truth from a Biblical perspective. In her free time, Mrs. Atkins loves reading, going to the beach, watercolor painting and going to garage sales.
Favorite Bible verses:
Matthew 6:33 - "Seek ye first the kingdom of God, and his righteousness; and all these things shall be added unto you."
John 15:5 - "I am the vine, ye are the branches: He that abideth in me, and I in him, the same bringeth forth much fruit: for without me ye can do nothing."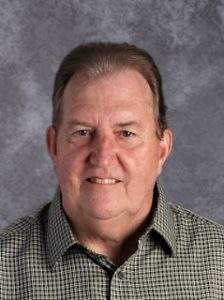 Mr. Jim Foxworth
Mr. Foxworth started his journey with Glendale in 2013. He is currently the Upper Science and History teacher. Mr. Foxworth states, "What I like about working at Glendale is being part of an organization that shows and promotes Christian values in life and education and also the interaction between staff members and the enthusiasm of the students. When Mr.Foxworth is away from school, he enjoys shotgun target shooting, reading and studying.
Favorite Bible verse:
Psalm 1:3 - "And he shall be like a tree planted by the rivers of water, that bringeth forth his fruit in his season; his leaf also shall not wither; and whatsoever he doeth shall prosper."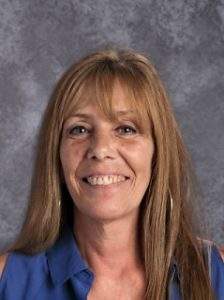 Mrs. Deborah Henderson
Mrs. Henderson teaches upper Language and History at Glendale Christian. She has been a teacher for 26 years and at Glendale Christian since 1996. The thing that Mrs. Henderson enjoys most about her job is the opportunity to reach children and to help mold them into young adults of character and integrity. She loves having the opportunity to help them know Jesus and become strong in their spiritual walk with Christ. Mrs. Henderson likes NASCAR, reading and the beach!
Favorite Bible Verse:
Jeremiah 29:11 – " For I know the plans I have for you," declares the LORD, "plans to prosper you and not to harm you, plans to give you hope and a future."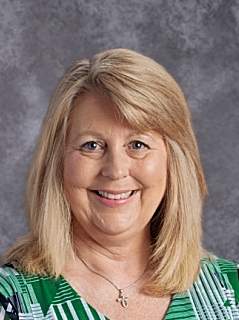 Mrs. Laurie Floyd
Upper Bible / Elective
Mrs. Floyd is no stranger to Glendale Christian School however, she made this her home again in 2019 as our Upper Bible and Life Skills teacher, bringing with her 35 years of teaching experience. She enjoys spending time with her family, Florida Gator football, and the beach.
"I love teaching Bible and showing kids how they can grow in their relationship with the Lord. Seeing spiritual growth is so exciting!"
Favorite Quote
"Obey God and leave all the consequences to Him!"
Favorite Bible Verse
Jeremiah 29:11 - "For I know the plans I have for you declares the Lord, plans to prosper you and not to harm you. Plans to give you Hope and a future."