The Elementary Staff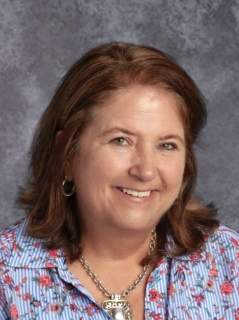 Mrs. Tina Gilbert
Kindergarten
Mrs. Gilbert is a Kindergarten teacher and the preschool supervisor at Glendale. Mrs. Gilbert has been teaching at Glendale since 1997. "I truly love working at Glendale Christian School. I get to come into work every day with the most caring and encouraging group of people that have become like family to me." Mrs. Gilbert finds being a K-5 teacher to be such a blessing. She loves that the children make her laugh every day. She finds such joy when a child's face lights up when they learn something new. She welcomes the big hugs and the, "I love you's", which are a constant reminder to her that she plays an important role in the life of the children. Mrs. Gilbert also enjoys spending time with her wonderful husband of 28 years, their family and new granddaughter. She likes cooking and loves a house full of family and friends.
Favorite Bible Verse:
Philippians 4:13 - "I can do all things through Christ which strengthens me."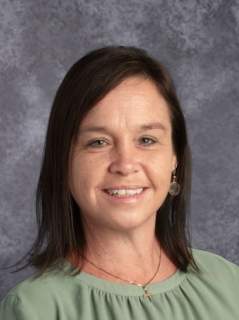 Mrs. Jill Huber
Kindergarten
Mrs. Huber is a Kindergarten teacher at Glendale. She has been teaching for over 20 years and has been at Glendale Christian School since 2007. Mrs. Huber's favorite thing about her job is the kids and the rewards of teaching. Starting the year fresh and seeing everything they have learned. She loves everything about being a teacher. And a fantastic one she is!
Favorite Bible Verse:
Isaiah 41:31 - "But they that wait upon the Lord shall renew their strength, they shall mount up as wings on eagles, they shall run and not be weary and they shall walk and not faint."
Psalms 18:2 "The Lord is my rock, my fortress and deliverer; my God is my rock, in whom I take refuge, my shield and the horn of my stronghold."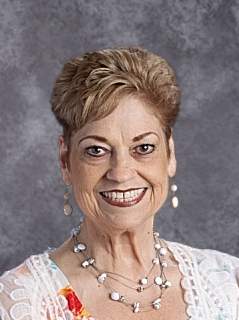 Mrs. Maxine Page
First Grade
Mrs. Page is a First Grade teacher at our school! She has taught for over 40 years and she came to Glendale in 1993! Mrs. Page loves getting to know her students and their parents. She enjoys watching the students grow and learn. Mrs. Page also enjoys singing, reading and photography!
Favorite Bible Verses:
Psalm 103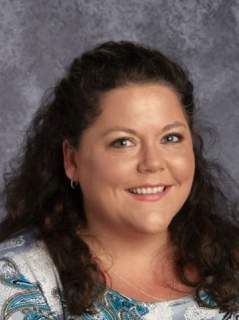 Ms. Mallie Jacobs
First Grade
Ms. Jacobs has been with Glendale Christian School since 2018 and has taught 1st Grade for 2 years. Ms. Jacobs loves to share in the lives of the children and families. The memories and relationships fill her heart.
"They teach me so much!"
Ms. Jacobs enjoys reading, traveling, camping and cooking.
Favorite Bible Verse:
Psalms 139:14 "I will praise you because I am fearfully and wonderfully made; your works are wonderful, I know that full well."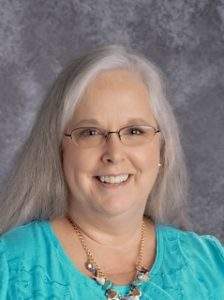 Mrs. Mary Louise Fullerton
Second Grade
Mrs. Fullerton made 2018 her first year at Glendale however, she has been teaching for over 13 years. When asked what she likes most about her job, she answered, "I love the children! I love teaching and especially love being able to teach the Bible and how God has a special plan for each of their lives!"
She enjoys music, watching St. Louis Cardinals baseball and the beach.
Favorite Bible Verse:
Jeremiah 29:11 - "For I know the plans I have for you," declares the Lord, "Plans to prosper you and not to harm you, plans to give you hope and a future."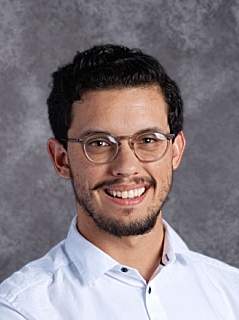 Mr. Matthew Alfaro
Second Grade
Mr. Alfaro came to Glendale in 2019 as our second grade teacher. When asked what he loves most about his job, his answer was, "Creating new and fun ways to teach lessons to the kids. And dodgeball. Especially dodgeball."
Favorite Bible Verse:
Isaiah 58, 11-12 - 11 And the Lord shall guide thee continually, and satisfy thy soul in drought, and make fat thy bones: and thou shalt be like a watered garden, and like a spring of water, whose waters fail not.
12 And they that shall be of thee shall build the old waste places: thou shalt raise up the foundations of many generations; and thou shalt be called, The repairer of the breach, The restorer of paths to dwell in.
Mr. Alfaro enjoys playing music, art, photography and cycling.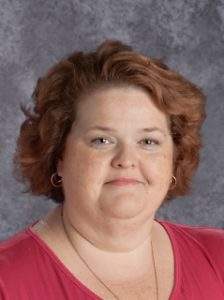 Ms. Crystal Kepler
Third Grade
Ms. Kepler is one of our 3rd grade teachers at Glendale and has been with us since 2006. Ms. Kepler loves being around the children and seeing the excitement when her students master a new skill. "Their enthusiasm is contagious!" Ms. Kepler enjoys reading, being creative and she is a volunteer for the Vero Beach Theater Guild.
Favorite Bible Verse:
Proverbs 16:9 - "In his heart a man plans his course, but the Lord determines his steps."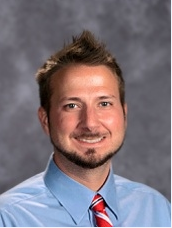 Mr. Brian Smith
Third Grade
Mr. Smith is a Third Grade teacher at Glendale. He has been with Glendale since 2013,
When asked what he likes most about his job, Mr. Smith says:
"I love pouring into students with Christ's love and all the knowledge they need to be successful. I love making them laugh and watching them grow. And I love getting to know and pray for the families."
When Mr. Smith is out of the classroom, he enjoys fishing, woodworking and going to the mountains.
Favorite Bible Verse:
1 Peter 5:10
"And the God of all grace, who called you to his eternal glory in Christ, after you have suffered a little while will himself restore you and make you strong, firm and steadfast."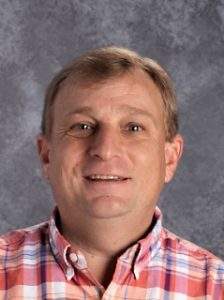 Mr. Daniel Andonian
Fourth Grade
Mr. Andonian (or "Mr. A" as the children call him) is one of our Fourth Grade teachers this year! Mr. Andonian has been teaching since 1993 and has been with Glendale since 2014.
Mr. A. has this to say about working at Glendale, "One of the best parts of being a teacher is participating in the development of today's youth. To see a student learn from something that was directly taught to them, is the greatest feeling in the world. Knowledge is POWER!"
A favorite quote of his: "Whatever tears at us, whatever holds us down, and if nothing can be done, we'll make the best of what's around!"
In Mr. A's spare time, he enjoys tennis, trivia, the beach, photography and his cats.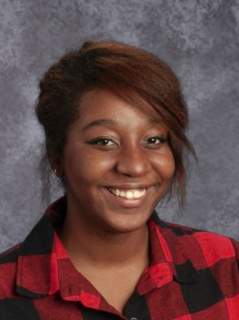 Mrs. Ingrid Perry
Fourth Grade
Mrs. Perry has been teaching for over 9 years and has been with Glendale since 2017.
She loves expanding the minds of the children and the closeness of the community.
Favorite Quote:"
"Everybody is a genius. But if you judge a fish by it's ability to climb a tree, it will live it's whole life believing that it is not."- Albert Einstein
Mrs. Perry enjoys bike rides, travelling, hiking and running.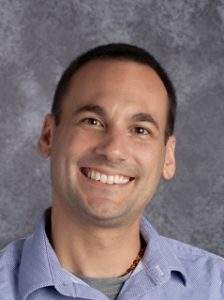 Mr. Derek Meier
Fifth Grade
Mr. Meier has been with Glendale since 2015. Mr. Meier has this to say, "The staff at Glendale is incredible and everyone here feels like family. I'm excited for the opportunity to help children achieve their true potential both inside and outside of the classroom."
In his leisure time, Mr. Meier enjoys football, basketball, chess and most of all time spent with family.
Mr. Meier also has a favorite poem, "If", by Rudyard Kipling
Favorite Bible verses:
James 1:21-24 - "Therefore, get rid of all moral filth and the evil that is so prevalent and humbly accept the word planted in you, which can save you."
John 20:31 - " But these are written that you may believe that Jesus is the Messiah, the Son of God, and that by believing you may have life in his name."
"Do not merely listen to the word, and so deceive yourselves. Do what it says. Anyone who listens to the word but does not do what it says is like someone who looks at his face in a mirror and, after looking at himself, goes away and immediately forgets what he looks like."