Mrs. Jessica Dumas
Ms. Jessica is our extended care, pre-school aide, and lunchroom aide and she has been with Glendale since 2013. She has this to say about her job, "I have always loved children. In the past, I taught horseback riding lessons to children. Here at the school, the teachers and staff put 100% into nurturing the children here, and to me, that is an important atmosphere to work in." When Ms. Jessica is away from work, she enjoys horses, camping, fishing, hiking, landscaping in her yard and making glass bead jewelry.
Favorite Quote: "We are not perfect and there is only one who is and that is God. Mistakes will be made and we have to remember forgiveness as we are forgiven for our sins by God."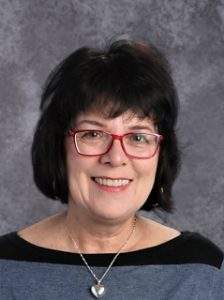 Mrs. Cynthia Holstein
Tutor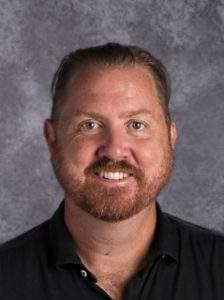 Mr. Brian Strickland
Choir, Worship Team & Technical/Sound Support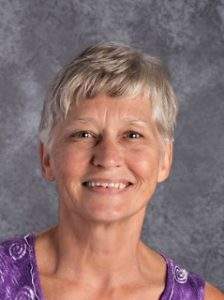 Ms. Sandy Heinze
Ms. Sandy has been serving lunches with a smile in the Glendale cafeteria since 2013. Ms. Sandy says, "What could be more fun than feeding hungry children! I love getting to know them better. The students are always smiling during lunchtime." When Ms. Sandy is away from school, she enjoys country music, NASCAR racing, reading, cooking and spending time with her grandchildren.
Favorite Bible Verse:
Exodus 20:7 - "Do not misuse the name of the Lord your God. The Lord will not let you go unpunished if you misuse His name."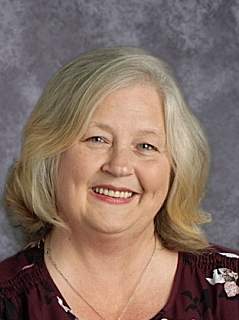 Mrs. Kathy Shain
Art Teacher / Support Staff
Although Mrs. Kathy joined our staff in 2019, she has been a part of our school and Glendale Baptist Church for many years. She always has a bright smile to greet you with and has been a tremendous asset to our family.
"I love just being with the children. Greeting them in the mornings, playing with them on the playground, learning their likes and dislikes. They are always a blessing."
Mrs. Kathy enjoys crocheting, sewing, cooking, singing, christmas movies, crafts, gardening and "Fall" season!
Favorite Bible Verse
Philippians 4:13 - I can do ALL things through Christ who strngthens me."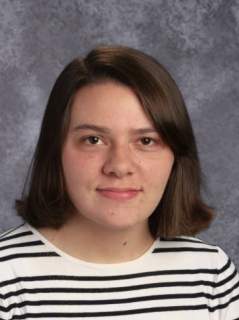 Miss Hannah Macdonald
Support Staff